Highlights
Actor David Hayter's recent Twitter post suggests his involvement in an upcoming project related to Metal Gear Solid 4: Guns of the Patriots, potentially hinting at a remake, remaster, or re-release.
Konami's official confirmation of a Metal Gear Solid 3 remake has led fans to wonder which other Metal Gear games will be remade or re-released next.
While Hayter's post lacks specifics and Konami has yet to make any official announcements, it is evident that some news regarding Metal Gear Solid 4 may be coming soon, raising questions about the studio's plans for the game and Hayter's involvement.
In a recent post on Twitter, actor David Hayter, best known for his portrayal of Solid Snake in the Metal Gear Solid franchise, appears to be hinting at his involvement with an upcoming project related to Metal Gear Solid 4: Guns of the Patriots. Such a project has not yet been officially announced, but fans have been speculating for some time that a Metal Gear Solid 4 re-release is on the horizon.
After the departure of Metal Gear creator Hideo Kojima from Konami and the disappointing performance of Metal Gear: Survive in 2018, the future of the beloved stealth action franchise was very much in doubt. Earlier this year, it was officially confirmed that Konami would be releasing a remake of Metal Gear Solid 3: Snake Eater, titled Metal Gear Solid Delta, in an effort to breathe new life into the franchise. Ever since that announcement, many fans have wondered which other Metal Gear games might eventually be remade or re-released.
RELATED: Metal Gear Solid Master Collection Leak May Reveal Vol. 2 Games
David Hayter added fuel to the speculative fire with a recent Twitter post, consisting of a photo of Hayter standing next to a cutout of gray-haired Solid Snake from Metal Gear Solid 4, accompanied by the cryptic caption, "Had a pretty cool meeting the other day…" This teasing post seems to strongly imply that a remake, remaster, or re-release of Metal Gear Solid 4 is on the way, and that Hayter will be involved in some capacity. If this is true, it would set the project apart from the Snake Eater remake, in that Metal Gear Solid Delta is set to reuse voice lines from the original game without changes, rather than bringing back actors like Hayter to re-record lines.
Hayter's post is deliberately lacking in detail or specifics, and may not necessarily be hinting at a Metal Gear Solid 4 remake or re-release. As of now, Konami has yet to officially announce a release date for the upcoming Snake Eater remake, and it remains to be seen whether the obstacles facing Metal Gear Solid Delta can be overcome. If a Guns of the Patriots announcement is coming in the near future, a confirmation that the title will be included in the upcoming Master Collection Vol. 2 is more likely than the revelation of a full remake or remaster.
Ultimately, this cryptic announcement from David Hayter raises more questions than it answers. What exactly Konami has planned for Metal Gear Solid 4, as well as the extent of Hayter's potential involvement with the project, remains unknown. It is likewise unclear whether Guns of the Patriots will be the next franchise remake to be released, or whether the Metal Gear remakes could follow the series timeline by remaking Peace Walker or Phantom Pain after Snake Eater. Regardless of what direction the studio chooses to take, it seems that some sort of news relating to Metal Gear Solid 4 may be coming soon.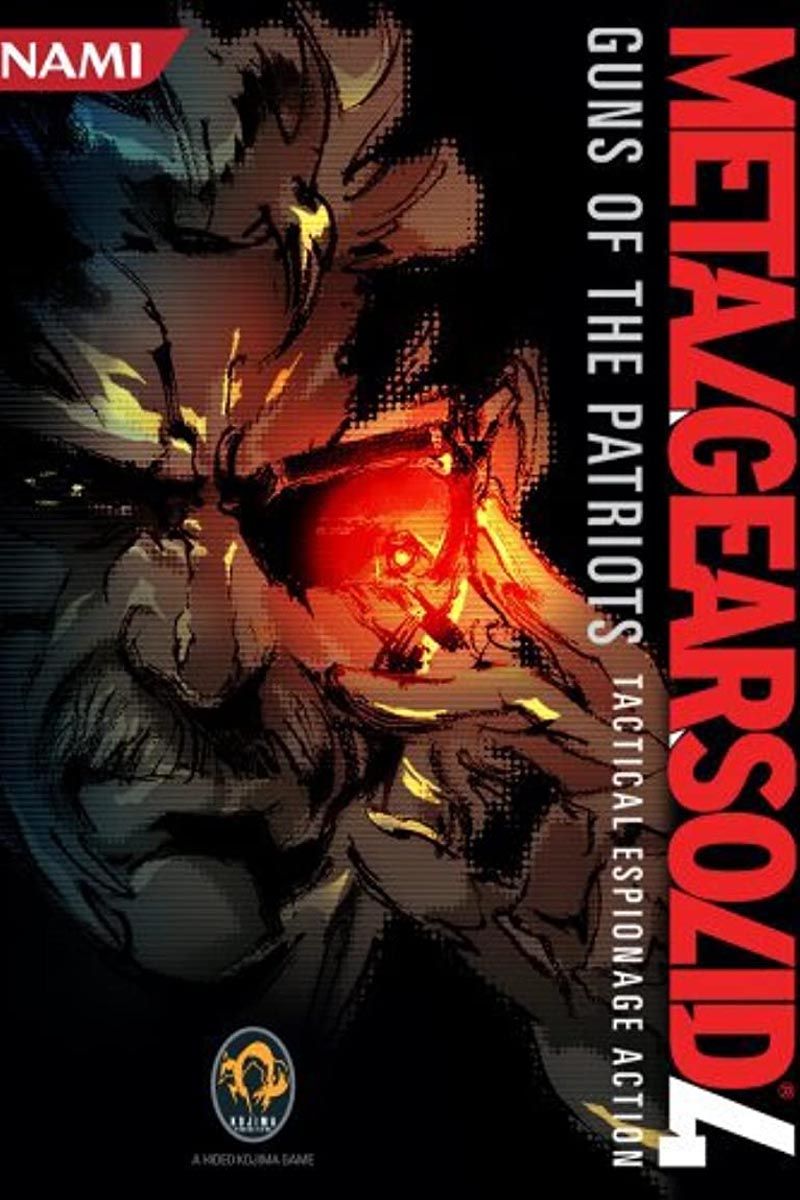 The fourth mainline entry in the Metal Gear Solid series, Guns of the Patriots puts players in the shoes of an ageing Snake and takes place in an alternate timeline in which the Cold War continued into the 1990s. The game introduced several new camera perspectives, including an optional first person mode while aiming weapons.