Each of Persona 5 Tactica's quests serves as a test of the player's game knowledge, requiring good use of the game's mechanics to complete. Be it through knocking enemies down and using 'one more' to extend the turn, taking out entire groups with the 'Triple Threat', or demonstrating efficient use of environmental features.
Quest 5, also called 'Operation BOOM,' is a quest that asks players to make use of explosive barrels to group up enemies and take them down efficiently. This is easier said than done, as the quest only offers three turns for players to eliminate every last foe. This means every move counts, and players will have to carefully position the Phantom Thieves to make sure they can take down each and every enemy in time and complete this quest in Persona 5 Tactica.
RELATED: Persona 5 Tactica: Quest 6 Walkthrough (Yusuke in Freefall)
How to Beat Operation BOOM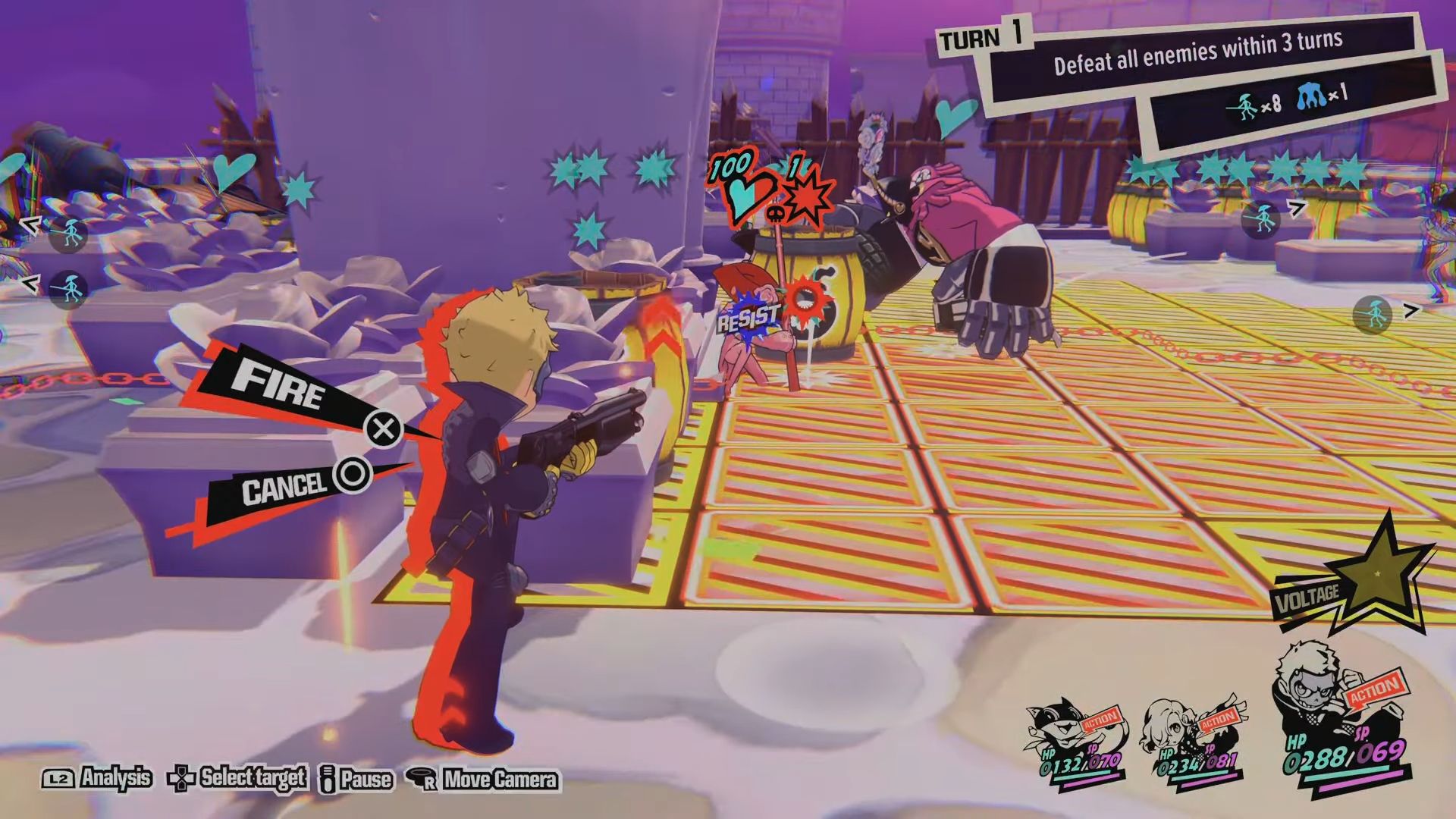 The important thing to remember here is that multi-target attacks, like Erina and Ryuji's guns, for example, can be used to strike an enemy while also blowing up barrels near them. This makes it possible to achieve a 'one more' while also repositioning the enemy via explosion. This is vital when there are so few turns to work with. For this strategy, players should bring along Ryuji.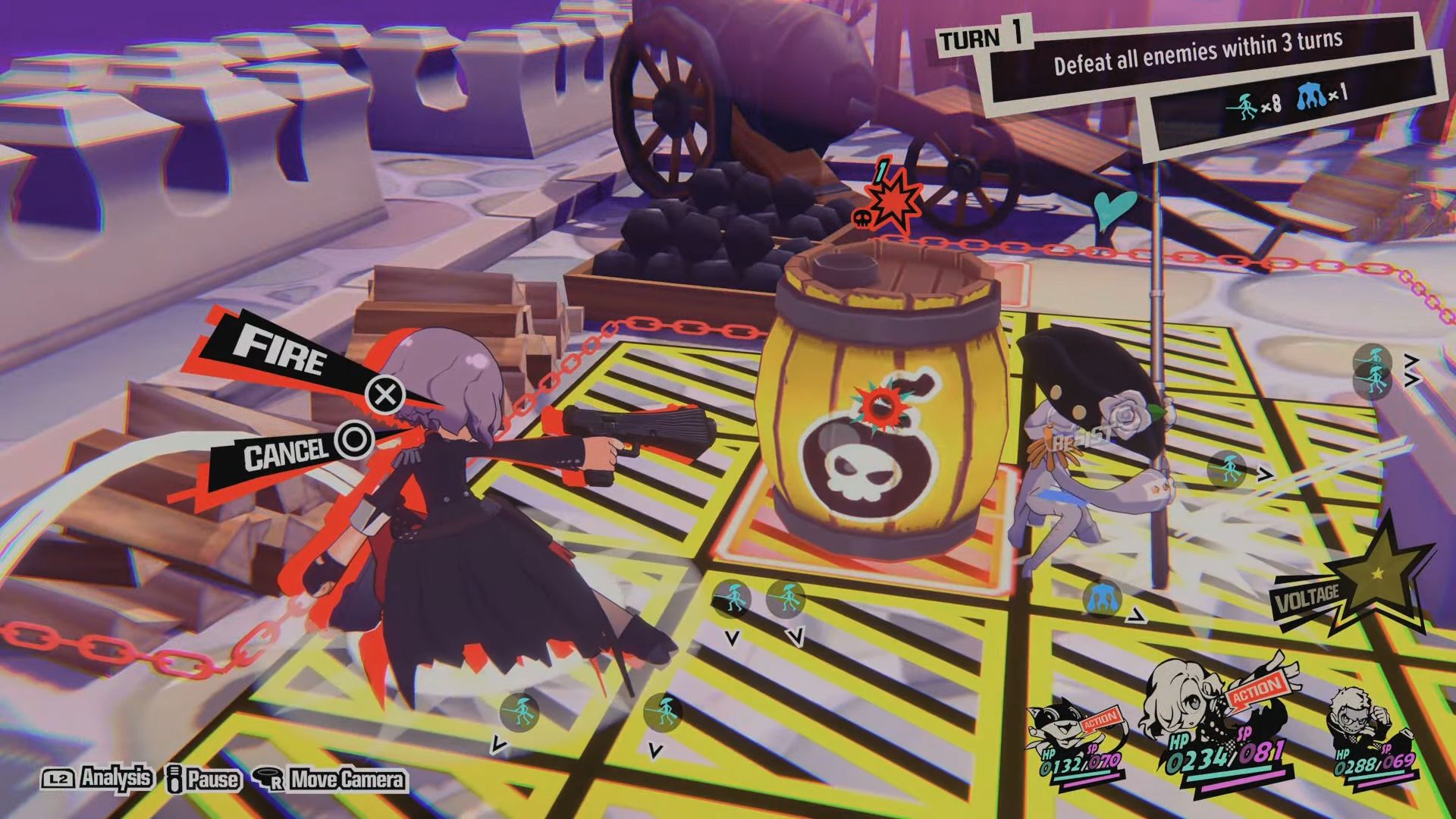 Begin by sending Ryuji to the right and firing at the explosive barrel surrounded by enemies. This will scatter them and leave them vulnerable to attacks from the others. Next, send Erina to the left and fire at the barrel shown above from point-blank range. This will set up another enemy for follow-ups in time for Morgana's turn, and Erina's position will leave her in cover even after the blast.
Move Morgana over to the left next to another explosive barrel and take a shot at the enemy that got thrown out of cover when Erina shot the barrel. This will trigger a 'one more,' which players should use to move up next to another Legionnaire that is out of cover (thanks to Ryuji's barrel) and snag another 'one more.' Use this to move into cover as seen in the third image above and use 'Triple Threat' to take out a ton of enemies at once.
After the enemies move, players should get Ryuji into position, so he can fire a shot that hits the big Legionnaire, the exposed Legionnaire, and the barrel behind the exposed Legionnaire (see the first image above for exact positioning), gaining 'one more' in the process. Move Ryuji up near an explosive barrel, then fire a shot to detonate another barrel near the Legionnaire hiding in cover (image 2, above.)
Have Morgana take a shot at the big legionnaire to get 'one more' and then swap over to Erina, moving her to hit the legionnaire in cover near some barrels with "Shining Partisan." This will get everyone in position, so it's time for a "Triple Threat" from Mona.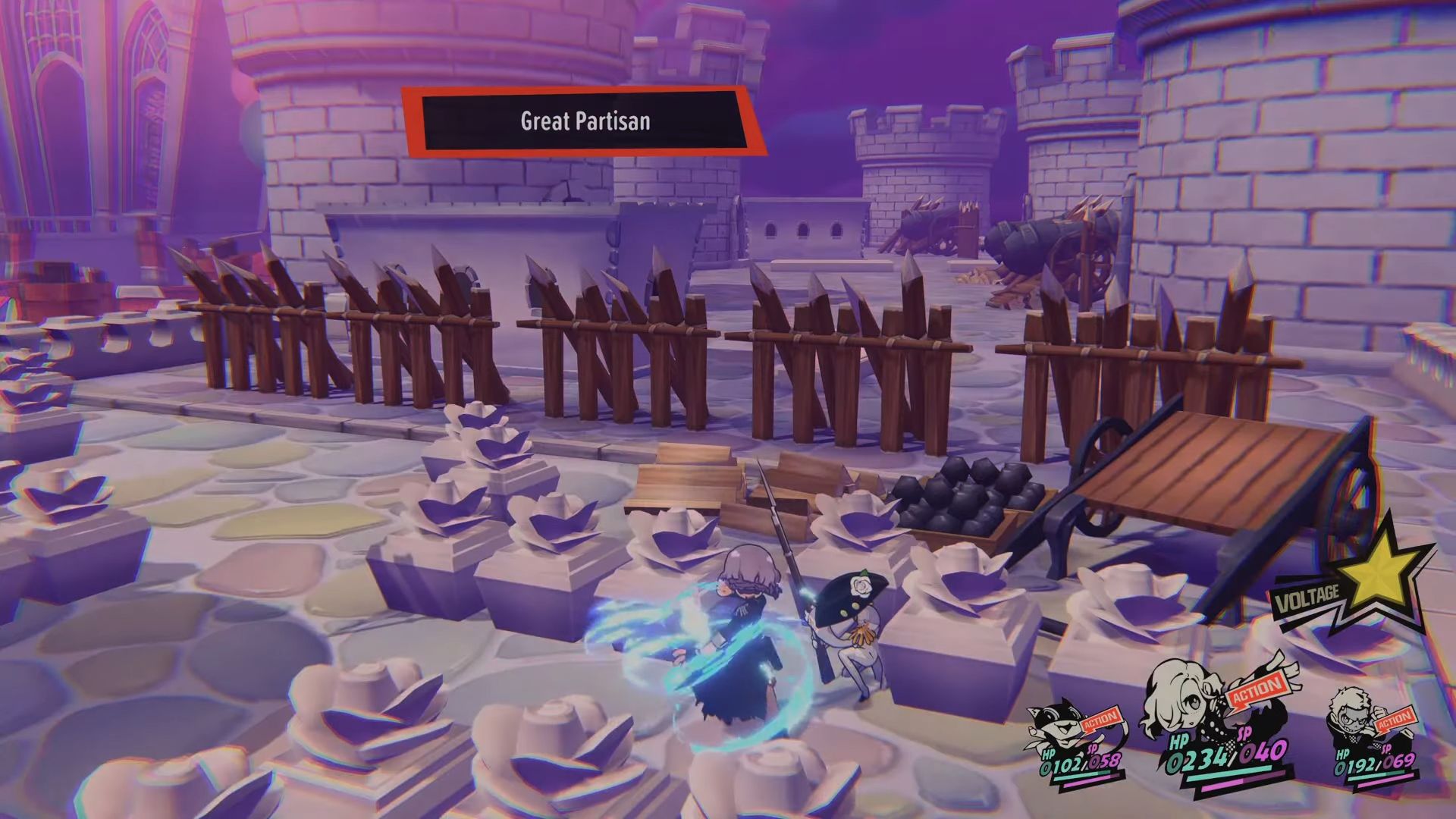 After the enemy moves (the large legionnaire blowing itself up in the process trying to hurt Ryuji), have Erina finish off the final legionnaire with "Great Partisan" and end the fight.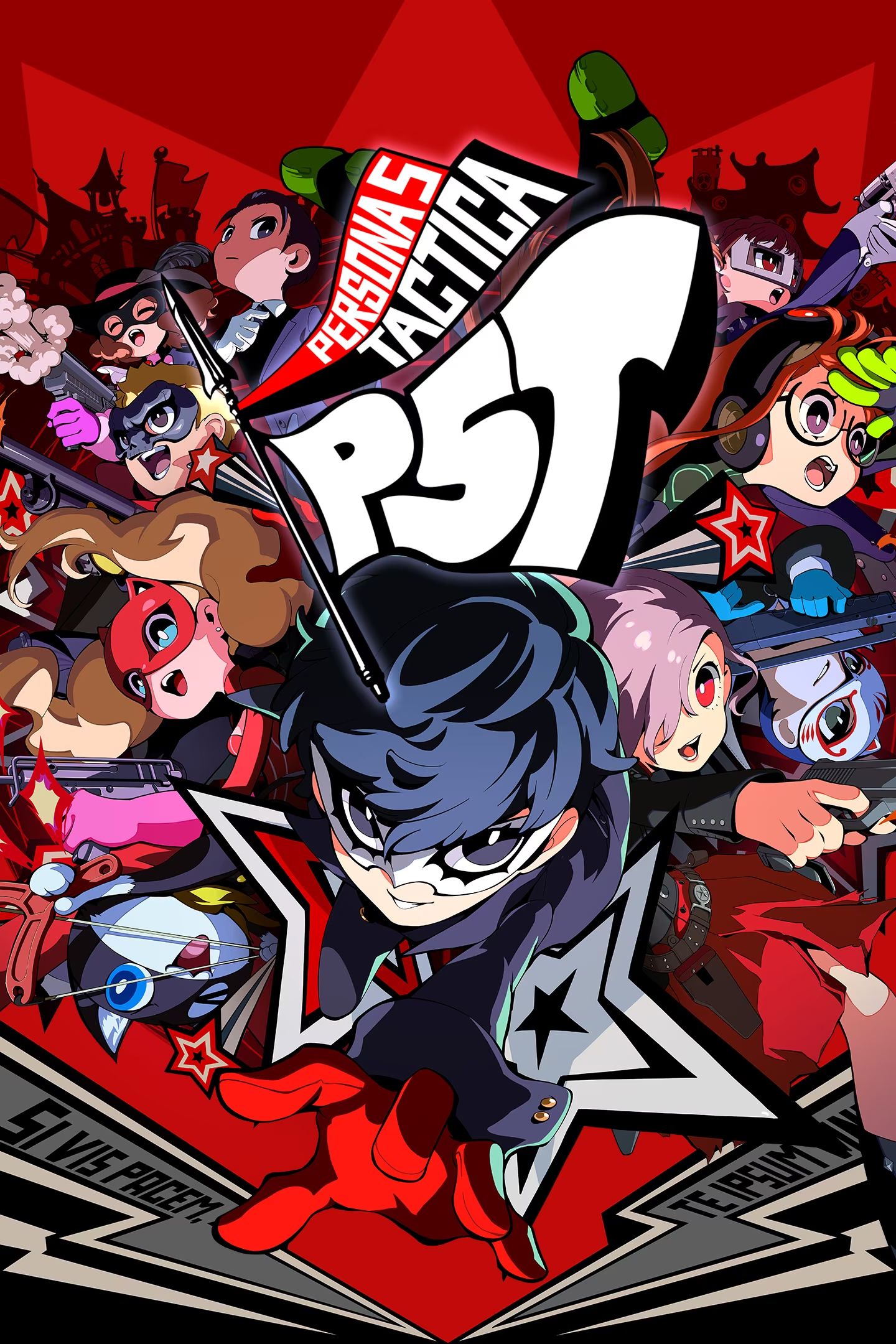 Franchise

Persona

Platform(s)

PC, Xbox Series X, Xbox Series S, Xbox One, PS5, PS4, Switch

Released

November 17, 2023

Developer(s)

P-Studio

Publisher(s)

Atlus

Genre(s)

Tactical

ESRB

T For Teen Due To Blood, Language, Partial Nudity, Suggestive Themes, Use of Alcohol, Violence