The Big Picture
Ryan Gosling stars in The Fall Guy as Colt Seavers, a washed-up stuntman who must prove himself again by rescuing a missing movie star and saving his ex-girlfriend's film.
Director David Leitch prioritized authentic stunt choreography and teamwork, emphasizing practical effects over CGI in the action-packed film.
The Fall Guy features a talented ensemble cast, including Emily Blunt, Aaron Taylor-Johnson, Stephanie Hsu, and Teresa Palmer, set to release on May 3, 2024.
Ryan Gosling is hanging on for dear life in a new image for The Fall Guy. Courtesy of Empire, the picture shows Gosling's character, a stuntman named Colt Seavers, clinging to the bottom of a truck. Mere inches off the ground and one sweaty hand slip away from death, the character is on the ride of his life with his core fully engaged. Decked out in a well-fitted red jacket with shaggy highlighted hair, Gosling is fully prepared to crash into the hearts of cinema-goers around the world when the film rolls out in the U.S. on May 3, 2024.
In The Fall Guy, Gosling stars as Colt Seavers, a professional stuntman whose best days in the biz are far behind him. If you thought your morning lower back pain was bad, Colt has you beat as he's built his entire career on high-stakes stunt work. While he may be feeling a bit washed up, Colt needs to pull it together when he's hired to work on the set of his ex-girlfriend's (Emily Blunt) latest film. When the leading man (Aaron Taylor-Johnson) goes missing, Colt puts his skills to the test to bring the star back and save his ex-flame's movie – hoping to crush the job and get the girl all in one fell swoop.
Bringing the highest caliber of stunt choreography to the center of his latest film was of the utmost importance to director David Leitch. Having had a hefty background performing stunts in films such as Constantine, Fight Club, The Bourne Ultimatum, and more, Leitch fully understood the task at hand. In a recent interview with Collider, Leitch shared his vision behind the well-planned scenes, praising the team for working with him and avoiding the use of CG at all costs. Though he was never pressured to live up to the nickname of his title character, Gosling was fully eager to get into the trenches, with Leitch comparing the actor's work to that of Tom Cruise.
Who Else is In The Fall Guy?
Both Gosling and Blunt had blockbuster-sized summers with their appearances in Barbie and Oppenheimer, respectively, while fans are bound to recognize Taylor-Johnson from his work with Leitch on the filmmaker's 2022 high-octane flick, Bullet Train. Filling out the ensemble cast in The Fall Guy is a stacked list that includes Academy Award Nominee Stephanie Hsu (Everything Everywhere All at Once), Emmy Award Winner Hannah Waddingham (Ted Lasso), Winston Duke (Us), and Teresa Palmer (Lights Out).
Check out the unstoppable action in the image for The Fall Guy below and don't miss it when the film flies into theaters in the U.S. on May 3, 2024. Check out everything we know about The Fall Guy here.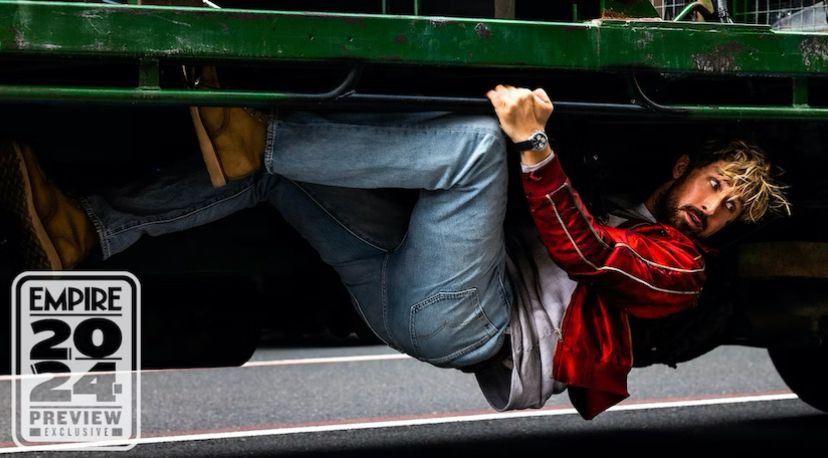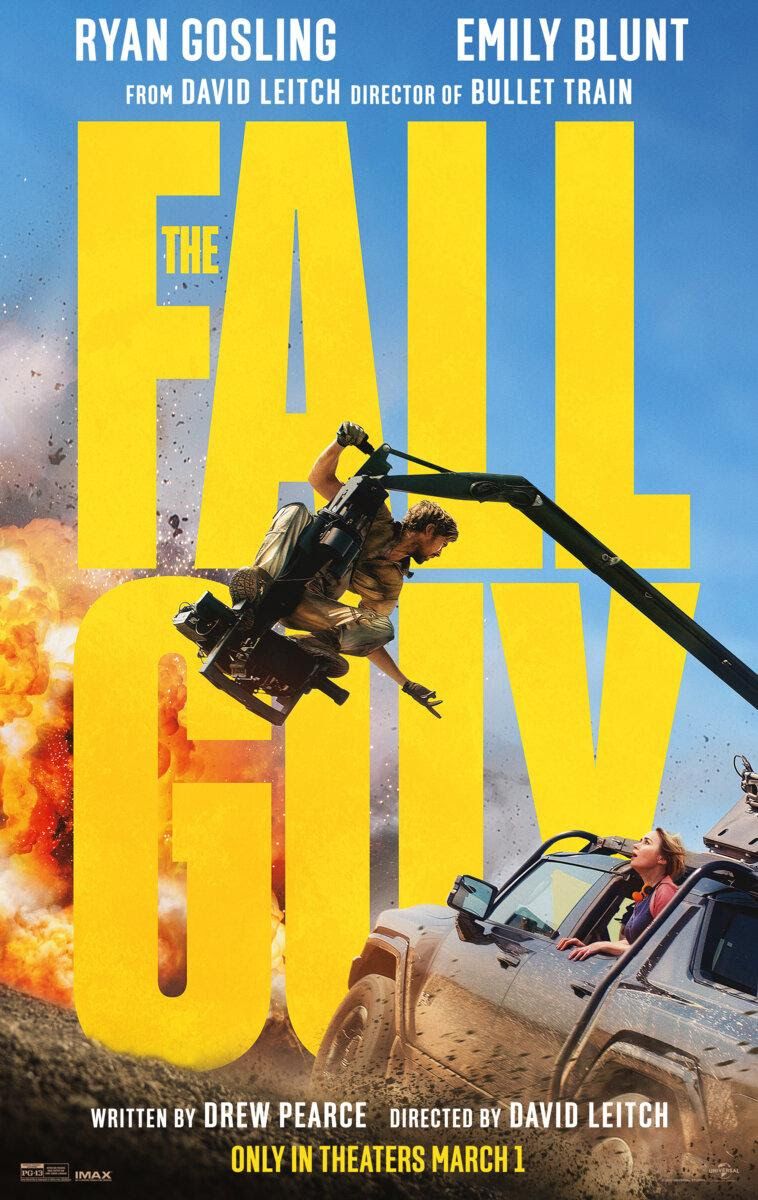 He's a stuntman, and like everyone in the stunt community, he gets blown up, shot, crashed, thrown through windows and dropped from the highest of heights, all for our entertainment. And now, fresh off an almost career-ending accident, this working-class hero has to track down a missing movie star, solve a conspiracy and try to win back the love of his life while still doing his day job. What could possibly go right?
Release Date

May 3, 2024

Director

David Leitch

Cast

Emily Blunt, Hannah Waddingham, Ryan Gosling, Aaron Taylor-Johnson, Stephanie Hsu, Teresa Palmer

Rating

PG-13

Main Genre

Action

Genres

Action, Drama, Thriller

Writers

Drew Pearce