Call of Duty: Modern Warfare 3 introduces a more realistic perk system based on the operators' tactical gear. In this new system, Vests particularly play a crucial role as they grant wearers special abilities and decide how many pieces of extra equipment they can carry.
Currently, six Vests are available in loadouts: Infantry, Engineer, Gunner, Demolition, CCT Comms, and Overkill. The following list explains which ones are the best metagame options and why.
RELATED: Best Maps In Call Of Duty: Modern Warfare 3
Best Movement Vest: Infantry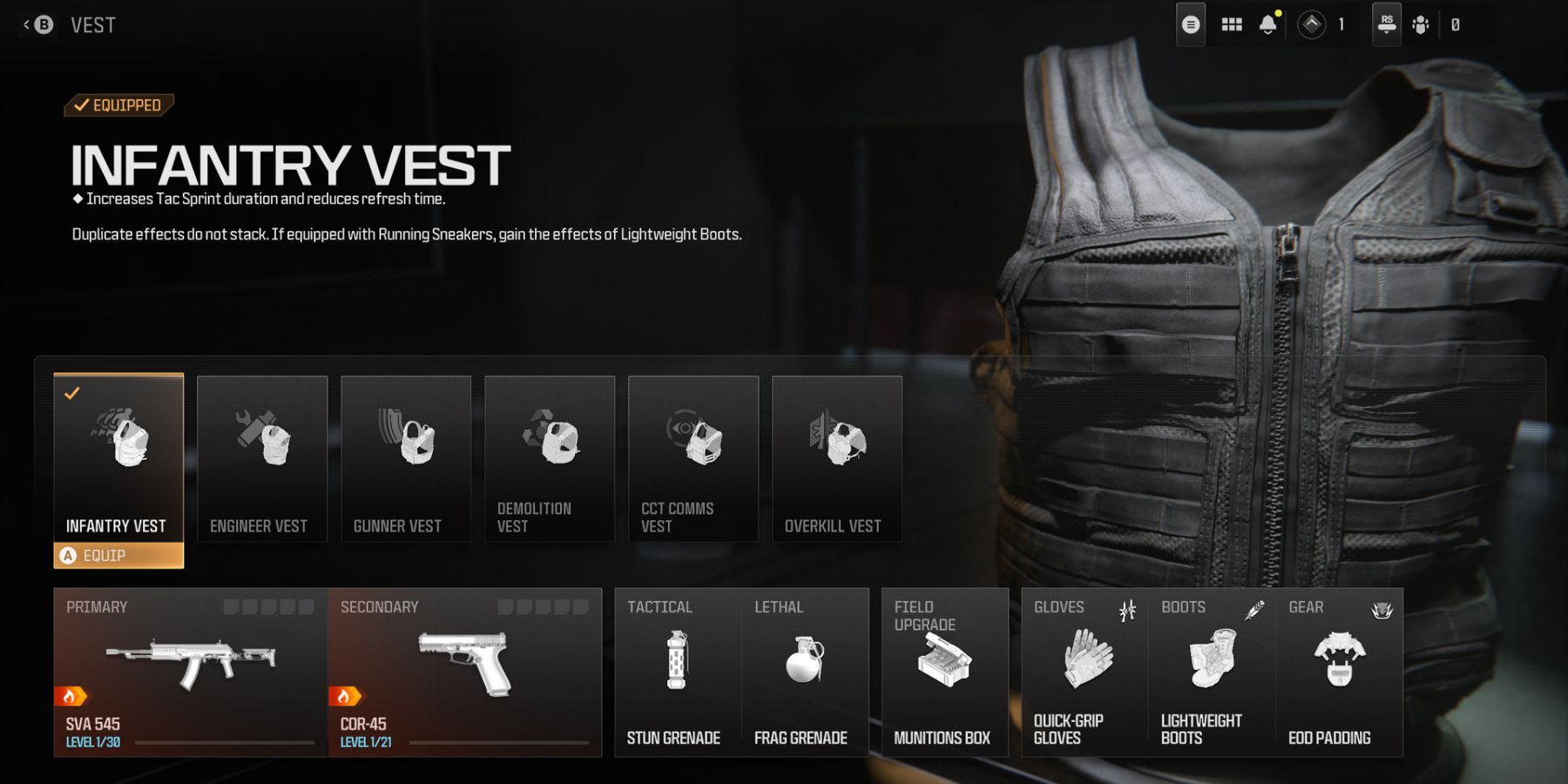 Because of its agility properties, the Infantry Vest is the best utility perk in CoD: Modern Warfare 3. It maxes out Tactical Sprint duration while minimizing the Refresh Time, an ideal advantage in close-quarters combat and compact multiplayer maps.
The only downside is that its effect doesn't stack with Running Sneakers. Players wearing these shoes will get the booster of Lightweight Boosts instead (i.e., increased movement and swim speed plus reduced swimming noise).
Best Offensive Vest: Overkill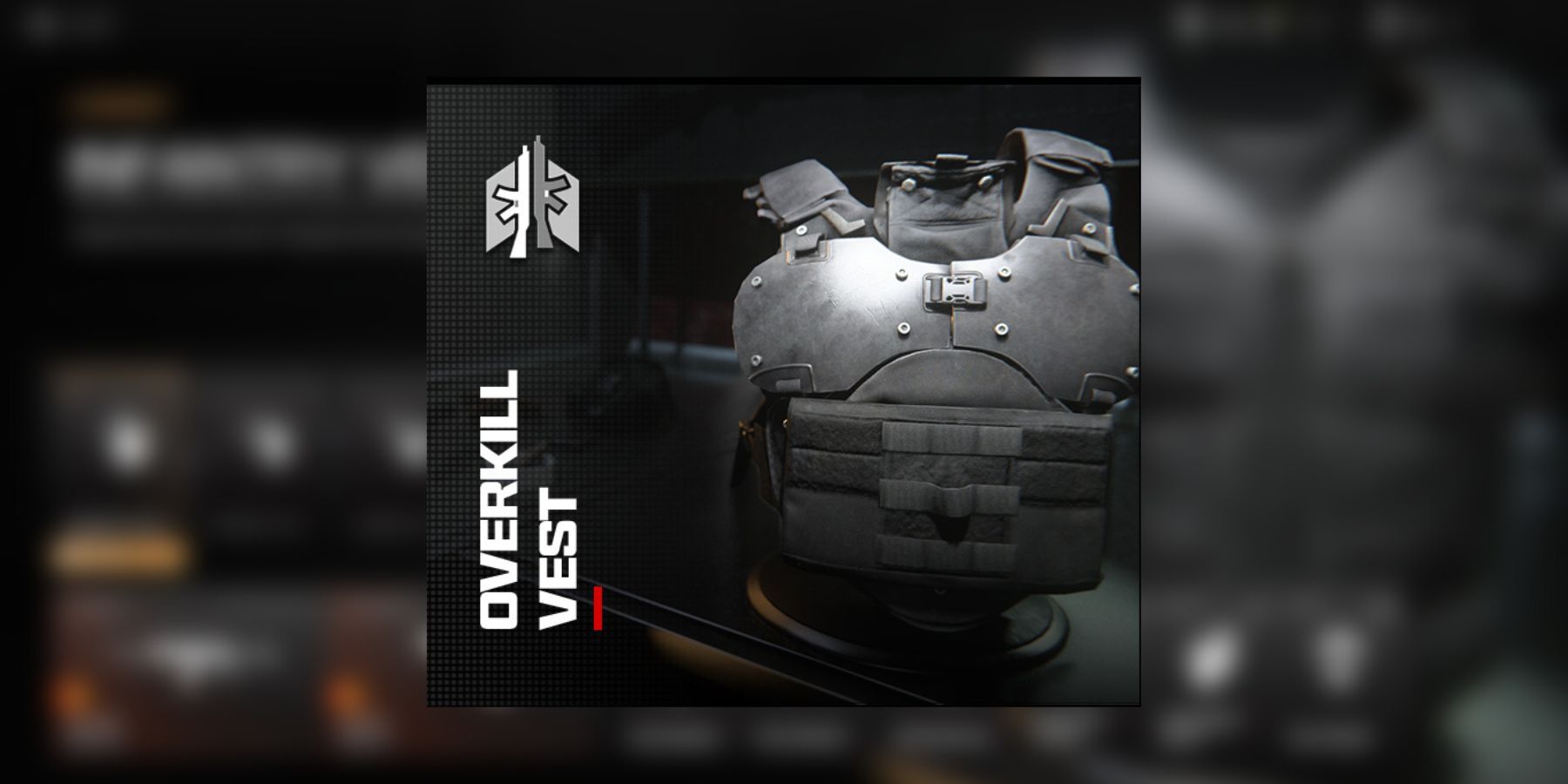 As a META perk in most Call of Duty games, Overkill is an overpowered vest in MW3 as well. The revamped version lets the wearer reload while sprinting and rapidly swap weapons. Even better, it gives two Primary weapon slots, enabling players to equip an extra high-damage gun.
Glove boosters won't double the Overkill's effects. Players wearing the Quick Grip or Commando Gloves will get the Marksman Gloves effects instead.
Best Tactical Vest: CCT Comms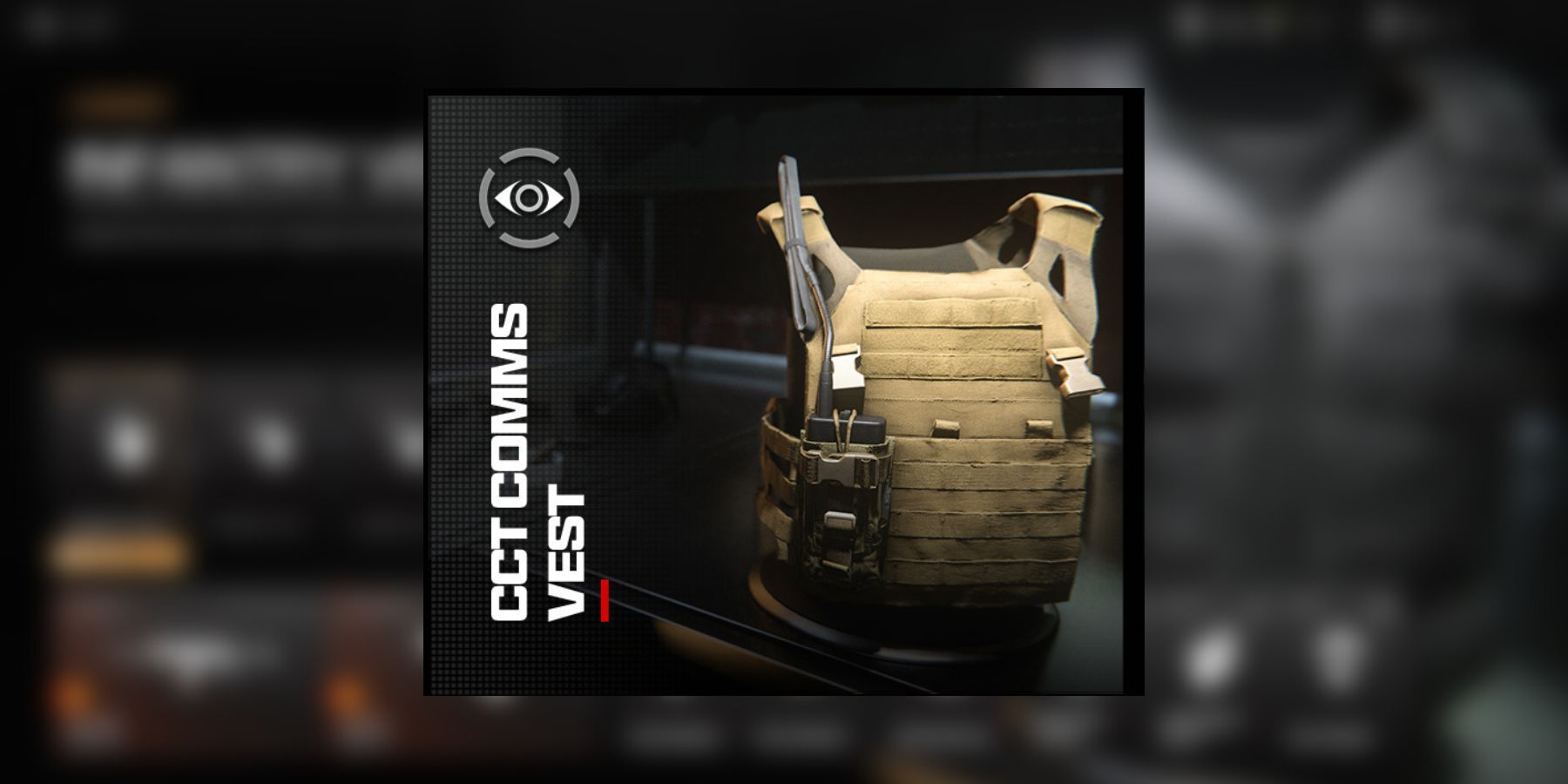 For players prioritizing strategy over power, the CCT Comms Vest is the best option. With this equipment, they increase the mini map's field of view and hold enemies on the radar much longer. Plus, the wearers can retrieve intel packs from killed enemies that activate radar pings and expose nearby foes.
The disadvantage to wearing Comms is the removal of the Tactical and Lethal perk slots. Instead of those, the Vest gives players a Field Upgrade, a pair of Boosts and Gloves, and one Gear.
How to Choose the Best Vest in MW3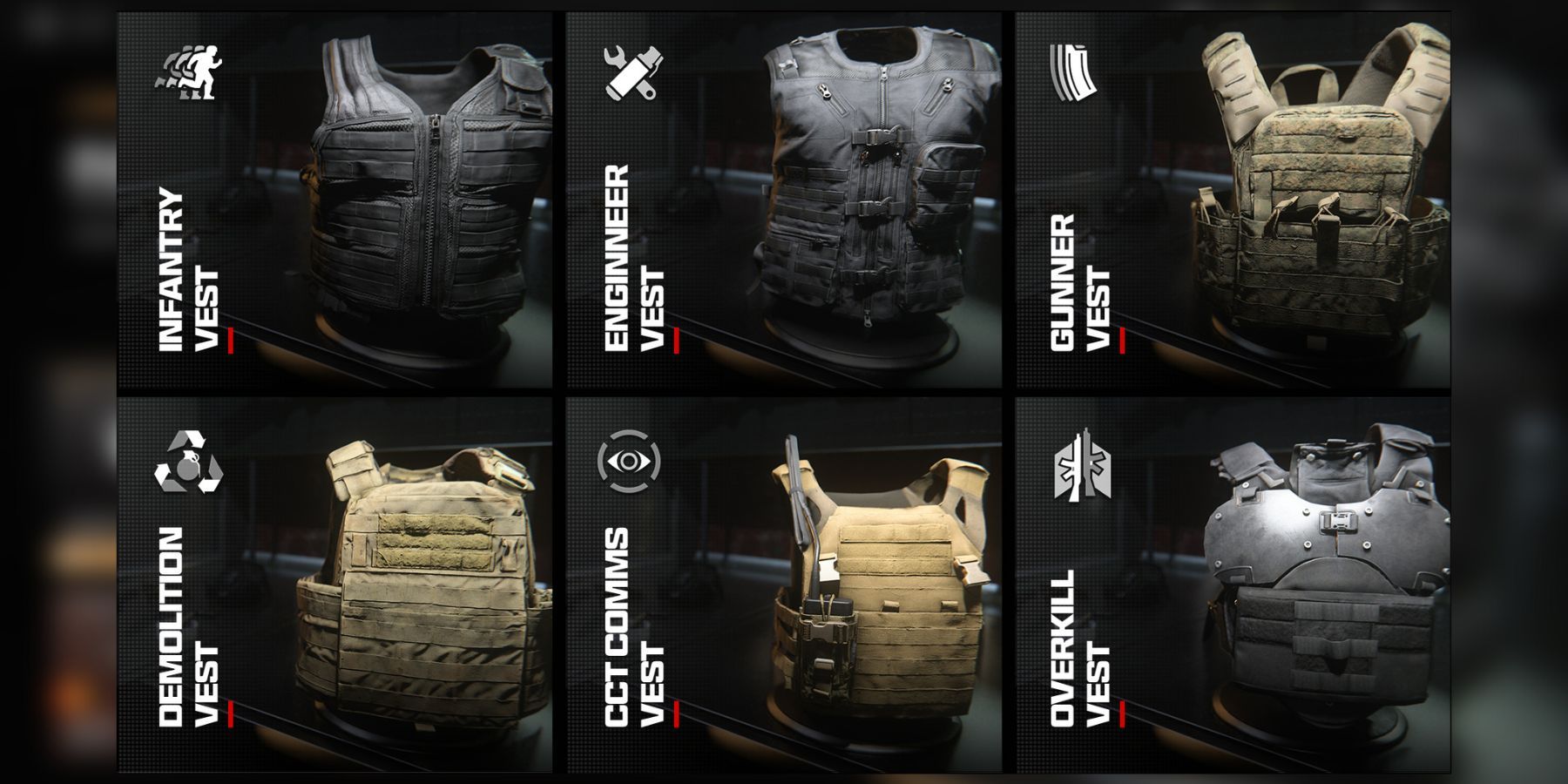 The new perk system encourages players to build specialized loadouts. Therefore, they should pick the most effective Vest based on their playstyle (see below).
Infantry Vest is best for movement playstyle and SMG loadouts.
Engineer Vest is ideal for support and sniper loadouts.
Gunner Vest is excellent for heavy-duty loadouts with LMGs.
Demolition Vest works best in long-range loadouts with BRs.
CCT Comms Vest is effective in spotter and marksman loadouts.
Overkill Vest is the META perk package for offensive loadouts with ARs.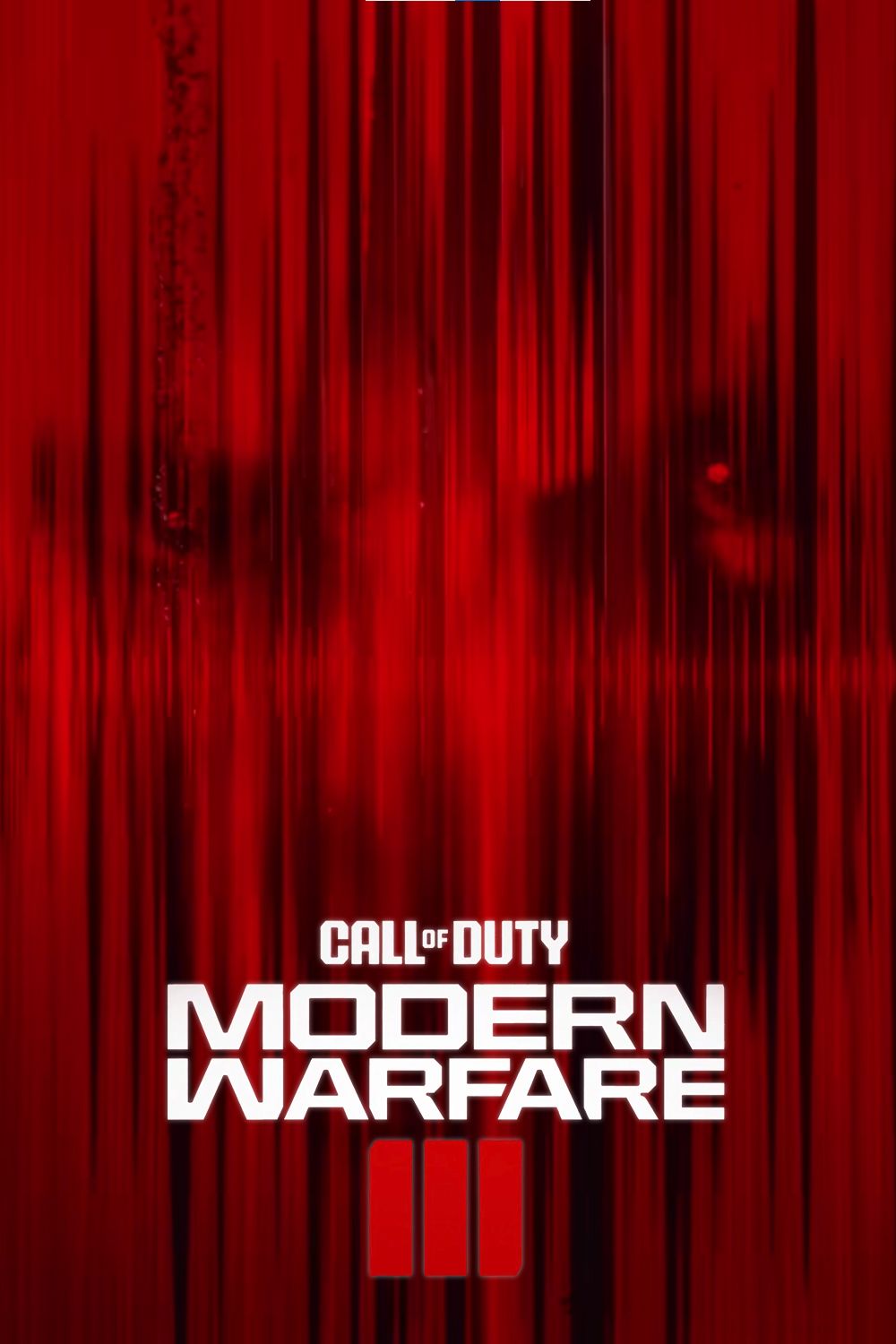 Franchise

Call of Duty, Call of Duty: Modern Warfare

Released

November 10, 2023

Developer(s)

Sledgehammer Games

Publisher(s)

Activision

Genre(s)

First-Person Shooter